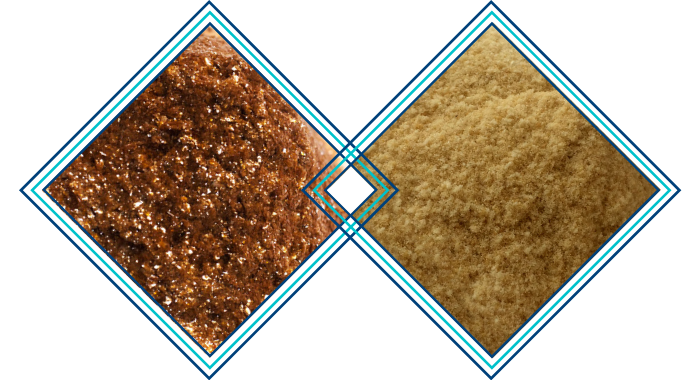 13 Apr

Introducing 2 New Products to the Carbofen Product Line

If a company wants to stay relevant in a competitive marketplace, a brand must invest in customer satisfaction and research and development. In this manner, Polytrade is proud to say that our team has been collecting qualitative data for the past year in order to solve client pains. From the data collected, our lab was able to create not only one, but two new products to complement the already superb Carbofen product line: Carbofen Gold and Carbofen-X.
Presenting Carbofen Gold
Since the inception of Polytrade, the Carbofen line of products has been constantly perfected and new additions presented over time in order to maximize customer satisfaction. Carbofen Resin was the closest product available to replace the Vinsol Resin, both in powder and flake form. Now, thanks to the feedback of our clients and unyielding determination of our team of experts, a new option has been created. Carbofen Gold comes to market as a direct substitute to the Vinsol Flake Resin, while Carbofen Resin is strategically positioned to substitute the Vinsol Resin in powder form.
Applications of Carbofen Gold
This eco-friendly natural resin is a powerful flaked anionic bitumen emulsifying agent. Carbofen Gold is used to produce high-quality and stable anionic emulsions for slow set (SS1 and SS-1H) applications for road surface binder and waterproofing. Find below some of the most common formulations Carbofen Gold is part of:
Slurry seal,
Tack coats,
Base stabilization,
Soil Stabilization,
Bituminous waterproofing, and
Asphalt emulsion systems for roofing.
Packaging for Carbofen Gold
The standard packaging for Carbofen Gold is paper bags of 25 kg (approx. 55 lbs). However, if your production line does not support this type of container, let us know! Polytrade has a history of providing clients with bulk packaging when requested. For instance, big bags of 500 – 1,000 kg (approx. 1,102 – 2,204 lbs).
Worldwide Transport of Carbofen Gold
Since this flaked material is a natural resin, Carbofen Gold is considered non-hazardous and non-corrosive. Thus, transport via maritime, land and air freight is uncomplicated and safe.
Presenting Carbofen-X
With customer satisfaction in mind, Carbofen-X comes as a response to the dry mix mortar industry's cry for a cost-effective natural resin. The industry wanted a product that was just as eco-friendly and natural as the rest of the Carbofen family. But at the same time, an efficient and strategically priced product for mortar mix applications  made from Portland cement. With this challenge in mind, our team devised Carbofen-X.
Applications of Carbofen-X
This water-soluble powder is an air-entraining agent. Similarly to Carbofen NCX, this powdered material was designed to be ready-to-use. In other words, Carbofen-X can be directly mixed with the other ingredients of the mortar mixture without the need of neutralization. Nor is there the need to be solubilized in water beforehand.
Also, Carbofen-X is a replacement for the Vinsol NVX Resinate in dry mix mortar formulations.
Packaging of Carbofen-X 
Differently from other products in the Carbofen product line, Carbofen-X is hygroscopic. Consequently, our water-loving product is packaged in polyethylene bags of 20 kgs (approx. 44 lbs). But please let us know if you need it in bulk. Our team will find a solution that fits your production needs.
Global Transport of Carbofen-X
Another trait that Carbofen-X shares with other products of the Carbofen family is its non-hazardous status as a natural resin. So, sea, land and air freight with this merchandise is straightforwardly standard. Just let us know where you want it delivered and our logistics team will find the most effective way.
Are you as excited as we are?
Please let us know in the comments below!
Learn More…
…By checking out our product pages for Carbofen Gold and Carbofen-X.
…By getting in touch with our team and requesting the:
Technical Data Sheet (TDS) for detailed information about the product,
Best Practices Manual (BPM) for information on directions for use and possible formulations, and
Safety Data Sheet (SDS) for details on product safety, storage and handling.
… By checking our related content, like the popular Carbofen is a Vinsol Resin Substitute.
Published on Apr-13-2020. Last updated on Nov-26-2020.