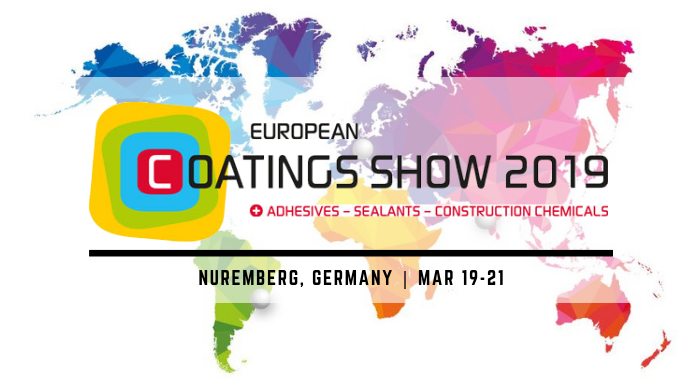 01 Mar

Polytrade Will Attend European Coatings Show 2019

We snagged last minute tickets to the European Coatings Show 2019 in Nuremberg, Germany! From March 19th to the 21st, 1100+ exhibitors will be displaying and discussing technologies and trends covering all aspects of the production and applications of adhesives, sealants, coatings, paints and construction chemicals. Polytrade is excited to participate in ECS 2019, a show-stopper filled with innovation, trends and worthwhile networking opportunities.

Read this amazing article about the top 5 reasons to attend ECS 2019, it will make you look for tickets FAST!

Where can you find all the exhibitors & products? Click here.

Want to go? Get your tickets here.

We hope to see you there! Let us know if you are going by commenting on this post on LinkedIn.